The Global Health Institute
Building International Partnerships for Better Global Health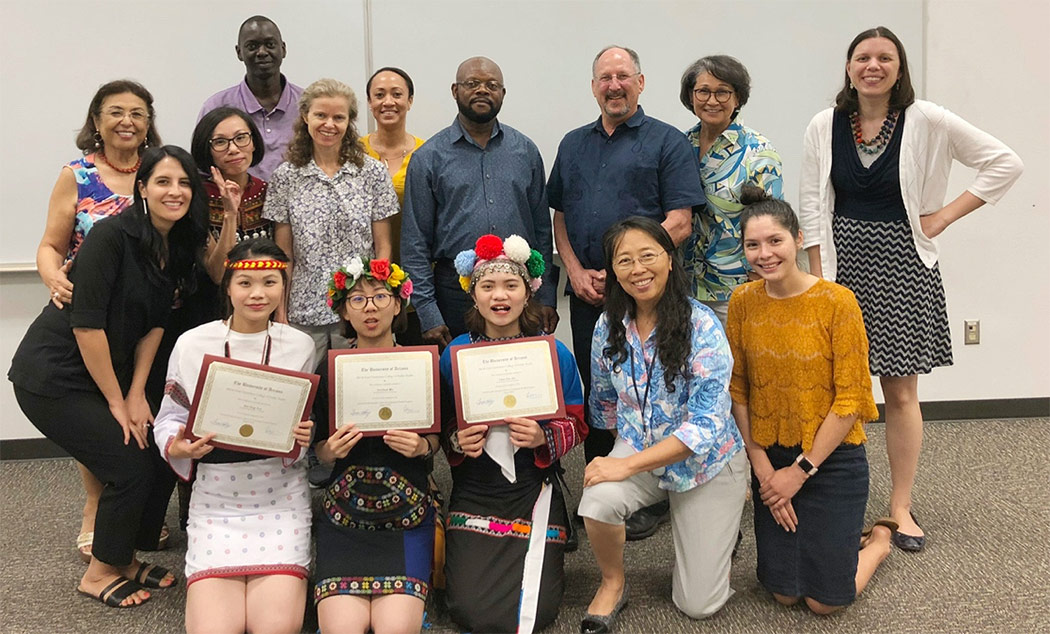 A Global Network of Public Health Professionals
This is the year that the world realized: public health is a global challenge. For those of us who teach and perform research and promote public health, this understanding that we are all connected is nothing new. Yet the COVID-19 pandemic has made the international scale of public health visible for everyone in a way we have never experienced before.
A global approach to public health is more important than ever, and that is where the foresight and planning from the Global Health Institute (GHI) at the Zuckerman College of Public Health, University of Arizona, has prepared the path forward. GHI has been building international partnerships and capacity for over a decade. We are training the global health leaders of tomorrow. We are ready to meet this challenge.
Founded in 2009 by Dean Iman Hakim, MD, PhD, MPH, the Global Health Institute cultivates global learning and connection to deliver local public health programs. Dean Hakim continues to set the strategic direction and priorities for the Institute alongside the chairs of four strategic cores: Education, Training, Research, and Outreach. Starting in 2015, Roxanna Apaez was hired as GHI Manager and, in collaboration with Dean Hakim, she has done outstanding work coordinating the many programs, partnerships, and student visits ever since. As we chart our course through the greatest public health threat of our lifetime, the COVID-19 pandemic, GHI works with our global network of public health professionals, gathering the best science to guide on-the-ground decisions and public health practice. Explore more about our work!
A Portfolio of Global Programs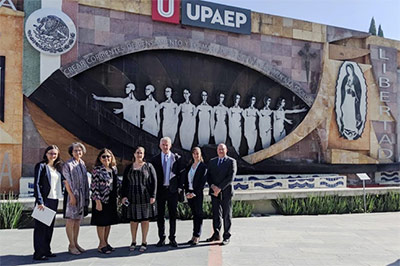 The GHI mission – to address global health disparities and offer solutions through education, research, and health diplomacy – will be achieved by building a strong and culturally competent public health workforce. The GHI programs train that workforce. Over the past decade, the programs offered by GHI have multiplied to meet the many needs and opportunities in global public health. Those programs include:
Dual-Degree MPH programs (Gulf Medical University in Ajman, UAE and UPAEP in Puebla, Mexico)
Online Graduate Certificate Programs (Public Health, Global Health & Development, One Health)
Study Abroad Experiences
Global Internships and Practicums
Summer programs (2-week, 4-week, semester-long)
GHES Fellowship Program
Numerous ongoing research projects that span the entire globe
Global Health Institute Scholars (launch in Spring 2021)
Young Global Leaders Program (for high school students, will launch in Summer 2021)
Hundreds of students have already graduated from these programs, and the relationships built through shared education, research, and practice continue to support our global network of public health professionals. Every year, the Institute serves anywhere between 30-50 students and visiting scholars through its various programs and research collaborations on our Tucson and Phoenix campuses.
One of the flagship education programs, the Graduate Certificate in Global Health & Development, is offered alongside Dual-MPH degrees in partnership with Gulf Medical University (GMU) in Ajman, United Arab Emirates, and the Universidad Popular Autonoma del Estado de Puebla (UPAEP) in Puebla, Mexico. A new graduate certificate in One Health will be offered starting in spring 2021. These educational programs open doors for students unable to study in the United States, and provide a hub for faculty collaborations in research, student intercultural learning, and interdisciplinary community engagement.
Arizona Programs for International Students
The Institute provides opportunities for students and visiting scholars at both the Tucson and Phoenix campuses that focus on specific education goals and objectives, including 2-week, 4-week, semester, or academic year programs. A group of students from Taiwan were inspired by their summer public health program in 2018, and you can see photos from their experience in this video.
Study-Abroad Public Health Programs
The GHI's innovative partner network also supports study-abroad programs for current students in addition to global internship and practicum opportunities. You can see some of the experiences students had on a public health study-abroad trip to Europe in this video from 2017. Further, the Institute helps provides direct funding, and helps to identify other funding sources, for faculty and students to support global health research, scholarship and travel.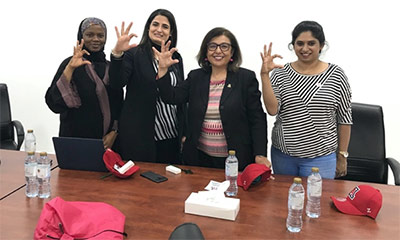 New Programs Being Developed
At the same time, the Institute has not stopped growing and innovating. Two new programs will be rolling out next year in 2021. The Global Health Institute Scholars program prepares students for an increasingly interconnected world through internship and service-learning programs that engage them with international public health professionals and organizations. The Young Global Leaders Program for high school student gives rising 11th and 12th graders the opportunity to explore public health through hands-on experiences in research, health sciences careers, lab programs, and field trips in addition to attending professional lectures and seminars.
An Emerging Leader in Global Health
When the Global Health Institute launched in 2009, few global public health leaders would have been aware of the Zuckerman College of Public Health at the University of Arizona, or have been able to point out Tucson on the map. Today, thanks to the accomplishments of GHI, we are recognized as leaders in global health, known and admired in nations around the world, and we stand as the center of a growing network of international public health professionals. Our network continues to work towards a future that brings health and wellness to everyone, across borders, across economic disparities, across racial and ethnic groups. Together, we are working to build global health equity, to nurture healthier communities in all nations, to solve tomorrow's global health challenges through the power of public health.