20 Days for 20 Years: Anniversary Celebration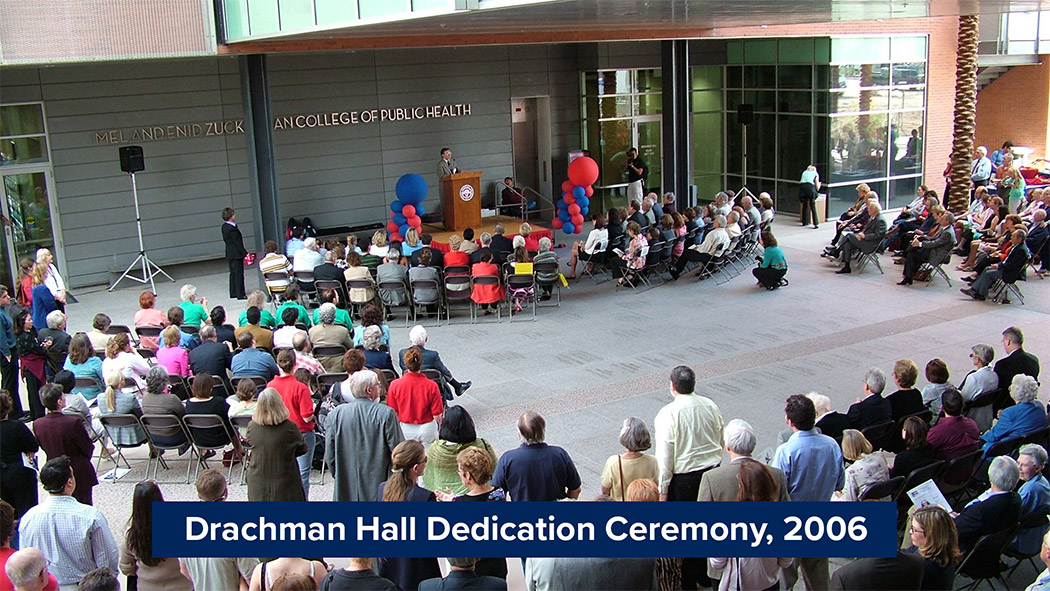 Join us for our "virtual" 20 Days Celebration of the 20th Anniversary of the Mel and Enid Zuckerman College of Public Health!
Although MEZCOPH's 20th Anniversary Gala has been cancelled, we are celebrating the College's 20 years of achievements in a multimedia story series we are calling "20 Days for 20 Years." This is a "virtual" celebration with 20 consecutive daily stories on our website, each day promoted on our social media channels. We are highlighting our Gala Honorees, our community partners, and the many milestones that make the College a leader in public health today. The "20 Days for 20 Years" celebration launched on Monday, October 19, 2020, with a virtual event. Please check our website and our social media on Facebook, Instagram, and Twitter to celebrate with us!
Watch Dean Iman Hakim welcome the College community in this 20 Days Welcome Video for the "20 Days for 20 Years" celebration.
---
The 20 Days series launched on Monday, October 19 and publishes daily web stories through Saturday, November 7.
The Story of the Zuckerman College of Public Health at the University of Arizona, 20 Years!
JP Roczniak, President and CEO, UA Foundation, University of Arizona, gives his congratulations to the College and thanks to the Zuckerman family for their founding gift.
Watch our "Live Launch Event" that kicked off the "20 Days for 20 Years" celebration, featuring Dean Iman Hakim, Investigative Reporter Lupita Murillo from KVOA TV, and Radio Personality Bobby Rich from 101.7FM The Drive. This live "virtual" event on Zoom launched the 20 Days story series and brought the MEZCOPH community together to commemorate our 20th Anniversary since we are not able to celebrate in-person at a Gala event.
Planning Committee
Co-Chairs JoAnna Westcott and Nicole Zuckerman-Morris
Roxanna Apaez
Kim Bourn
Camille Coyle
Allison Duffy
Norma Gentry
Donna Knight
Jan Konstanty
Lupita Murillo
Shipherd Reed
Tracy Sole De Hoop
Dana Tanner
Chris Tisch
Marja Walker
Linda Welter
Wylie Westerbeke
Lorraine Varela
Amy Zuckerman
Thank you to our Sponsors!